Sold
Out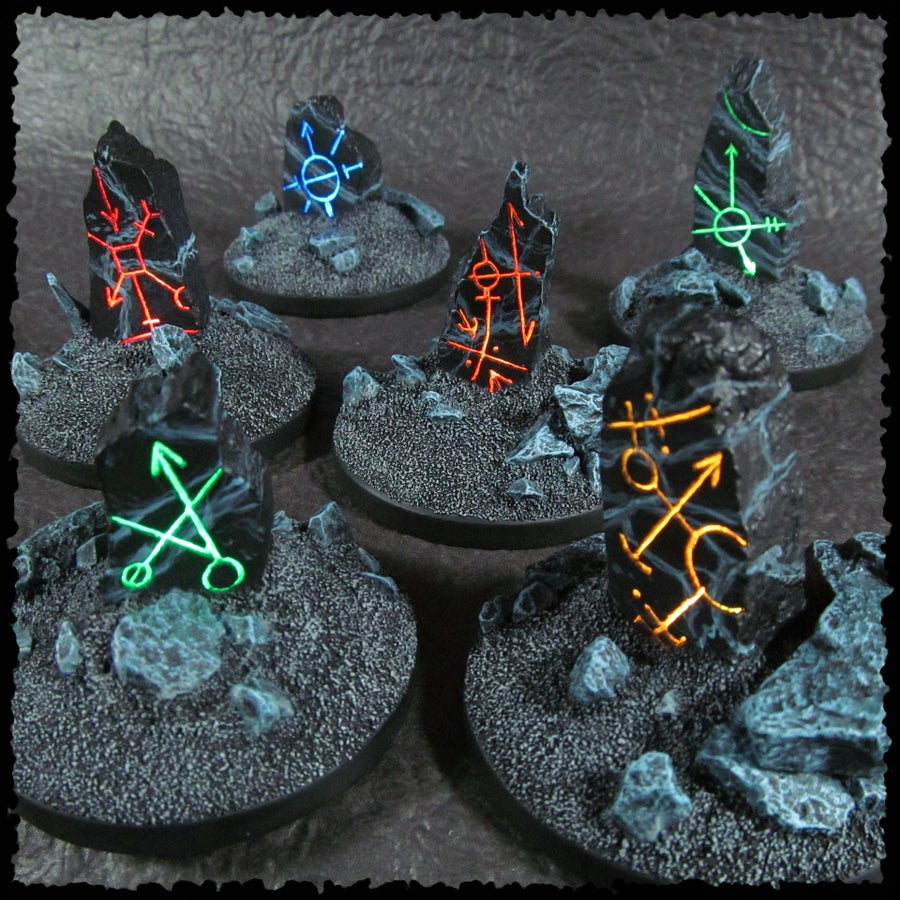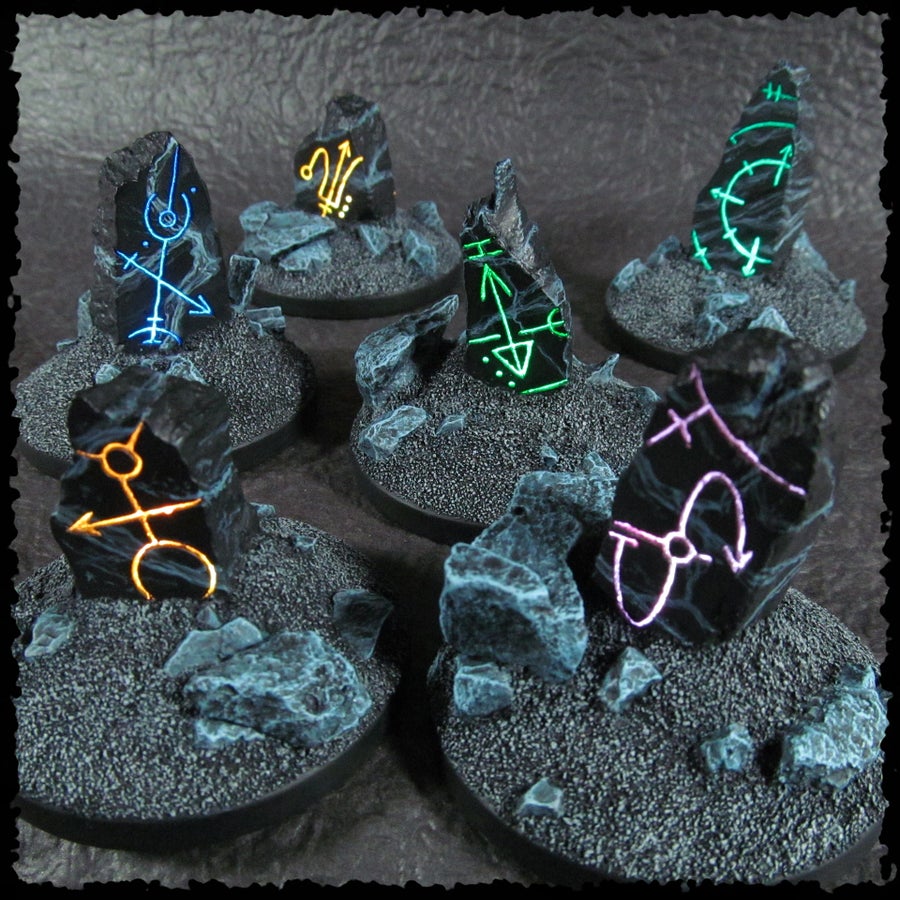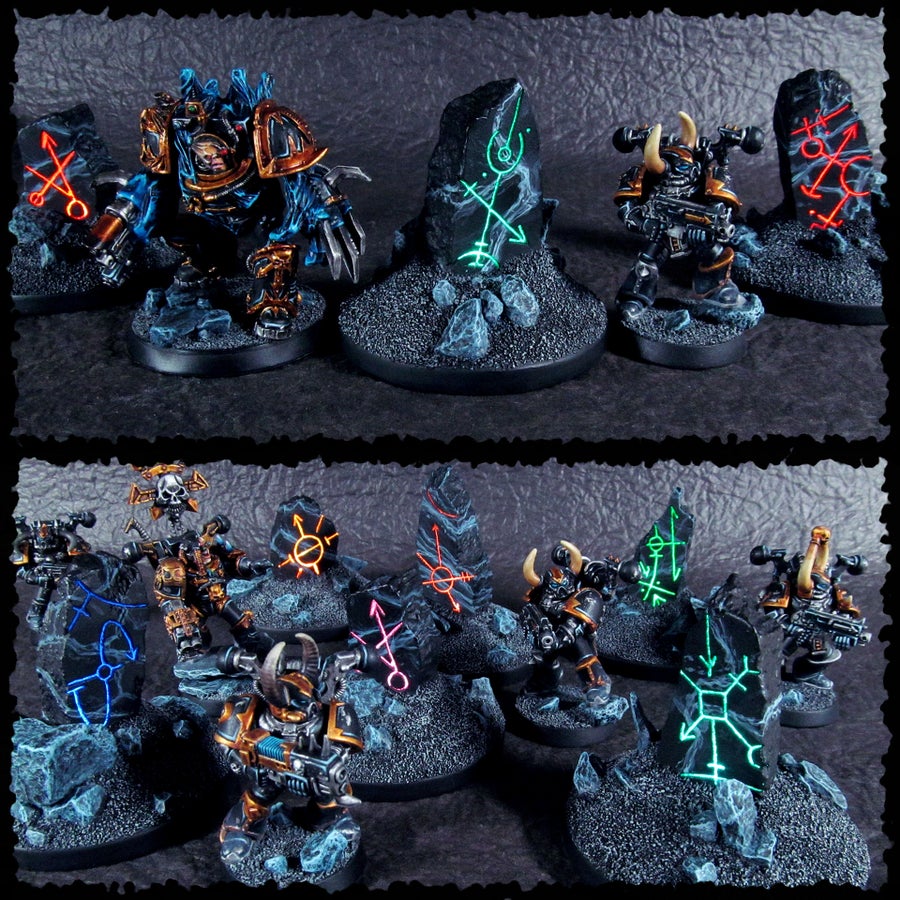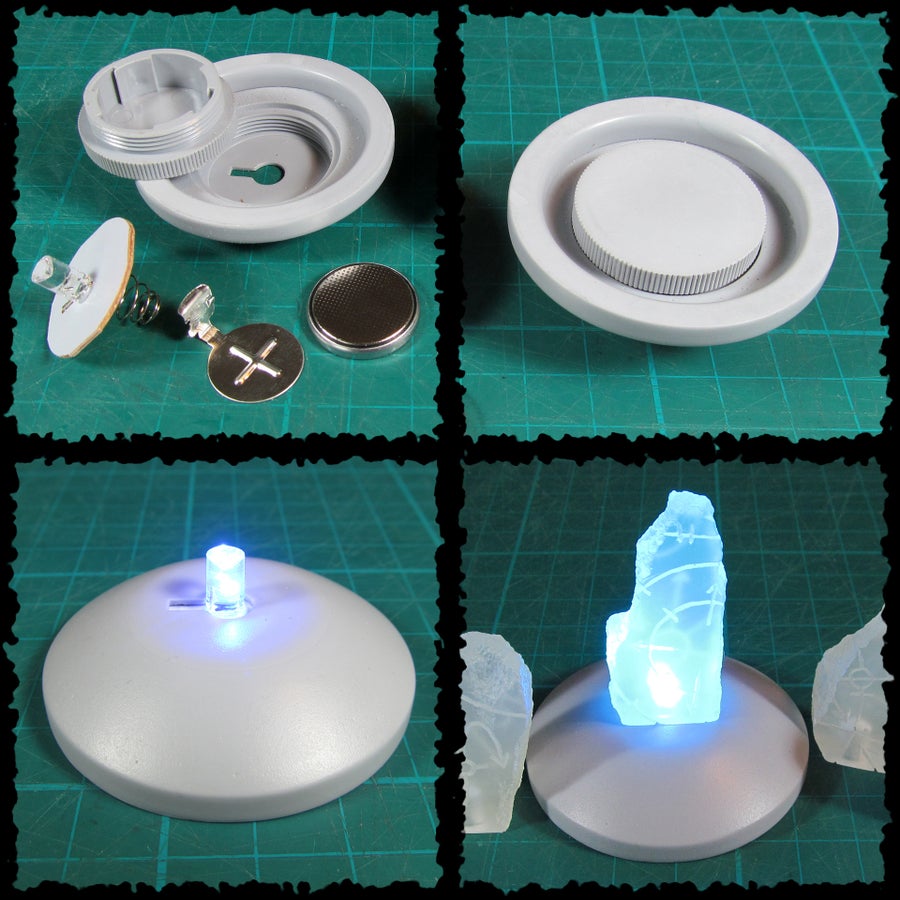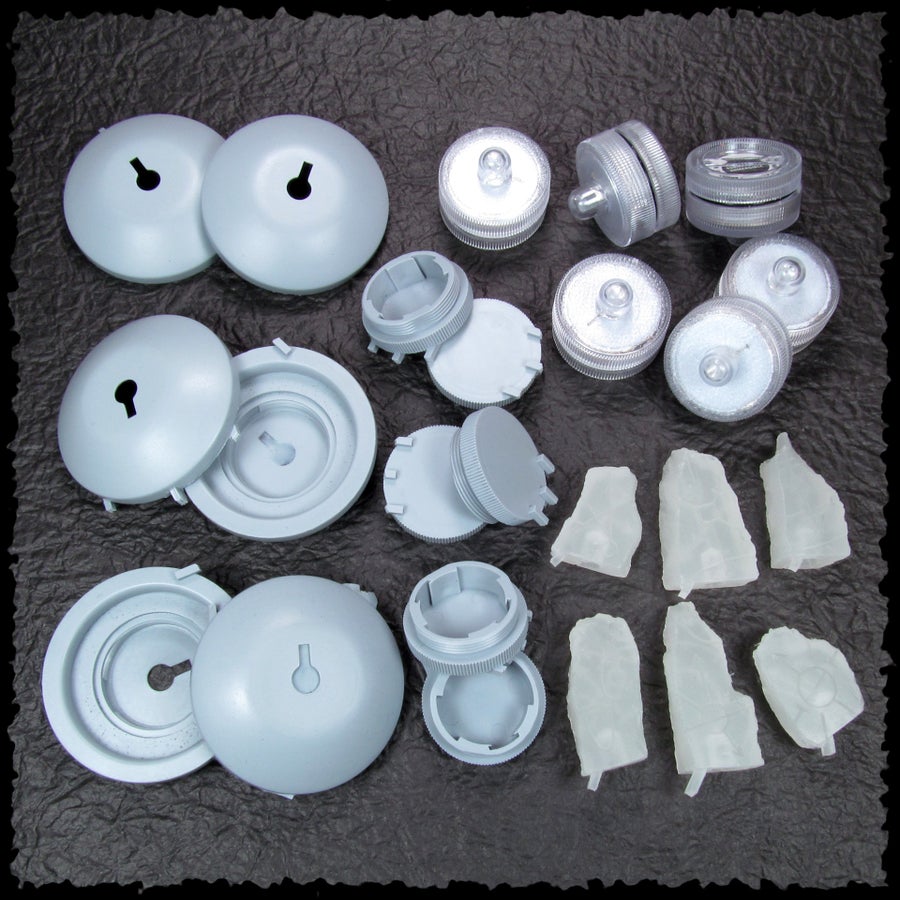 Signum Stone Artifacts Vr.II Kit
$

32.00 –

$

35.00
CAD
NOTE: Currently out of production. Returning Spring 2017.
Fragments of a long forgotten shrine to the Dark Gods, the ancient events that destroyed the original monument have been lost to time. However, even in this shattered state the arcane symbols etched into the surfaces still glow with strange power. Some are drawn to the stones to gather and harness these malevolent energies, others seek to secure them so they may be destroyed.
This unique resin kit includes all of the components required to assemble 6 different Signum Stone Artifacts Vr.II, excellent for use as tabletop markers or in dioramas. Kit includes 18 cast urethane resin components and 6 LED lights with included batteries. Once assembled, twist the battery compartment to activate the LED and it will cycle through a spectrum of colours.
These lights can each operate with 1 or 2 batteries. An additional 6 batteries can be purchased for this kit for an extra $3 CAD.
Basic difficulty kit: Simply clean, assemble, treat the bases to match your army, and paint.
Kit is supplied unassembled and unpainted.
100% Hand made in Canada.