Sold
Out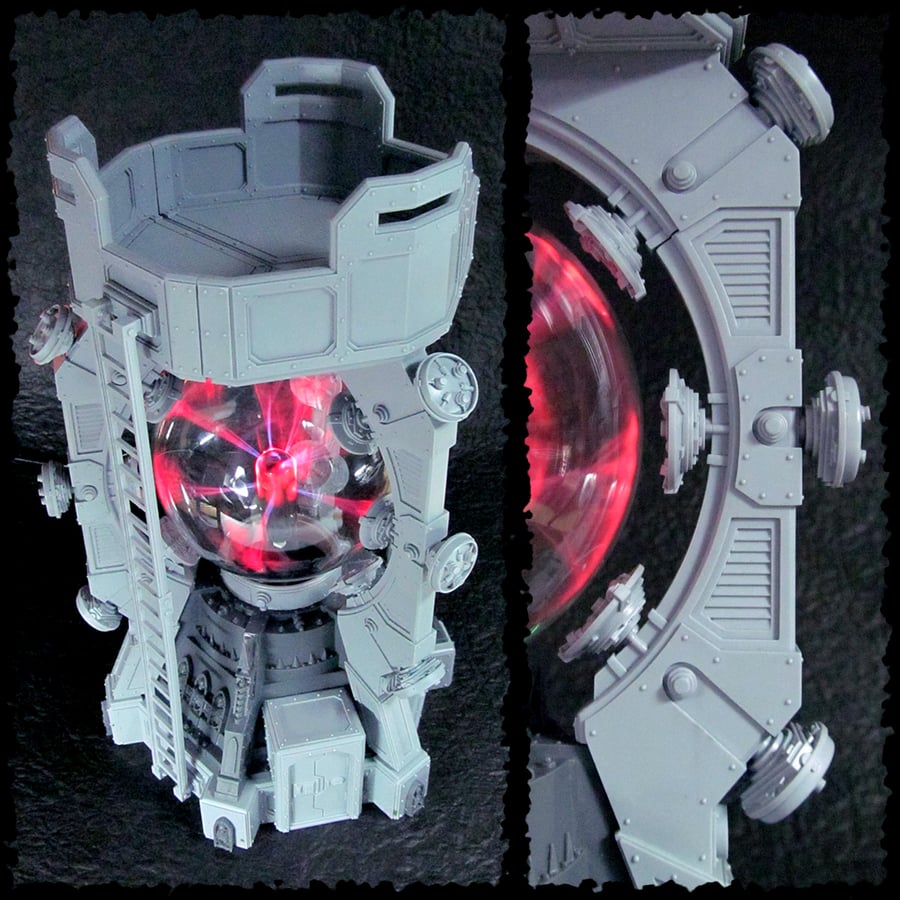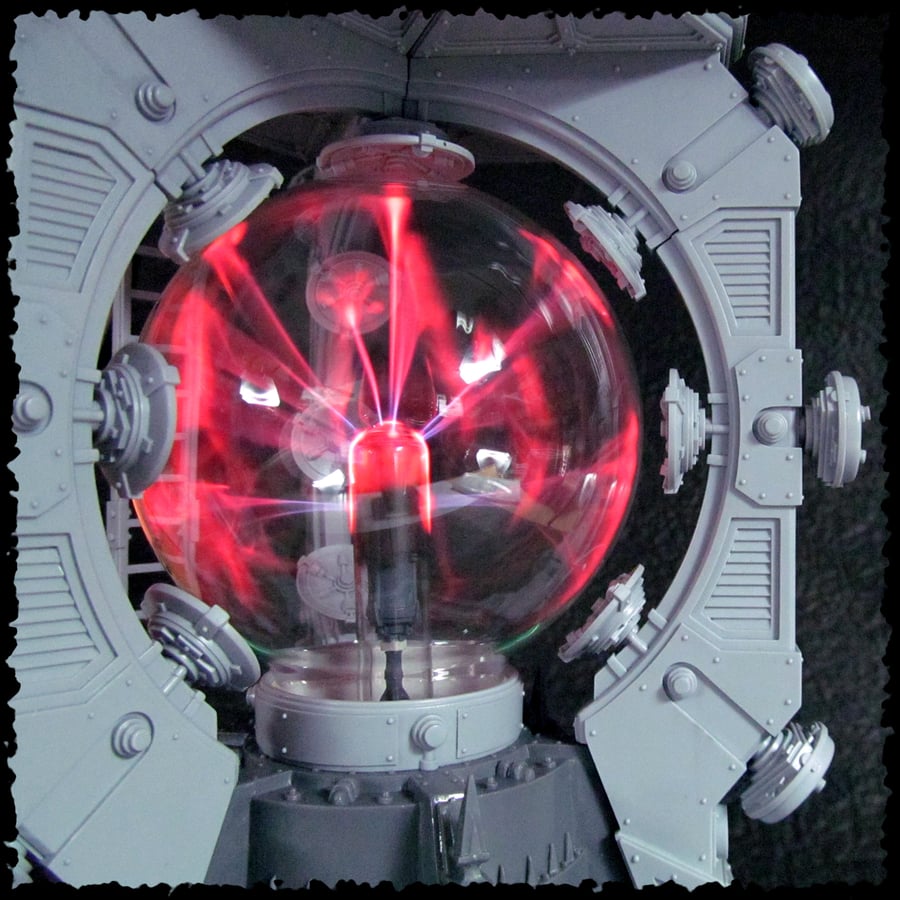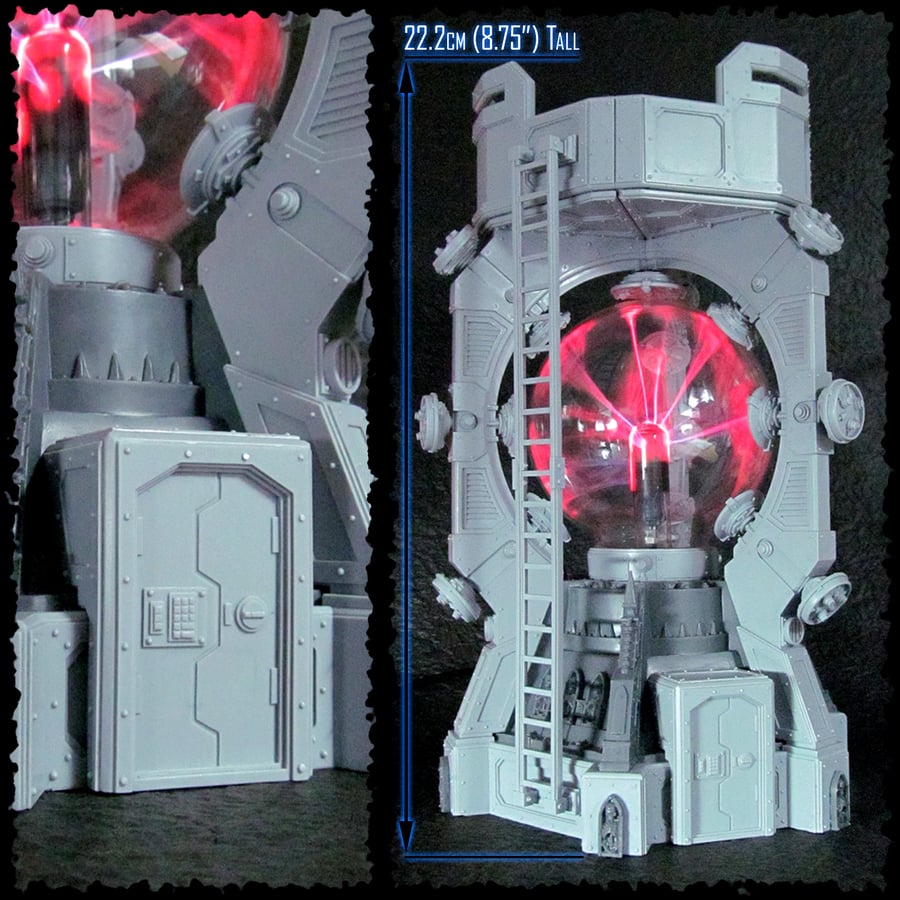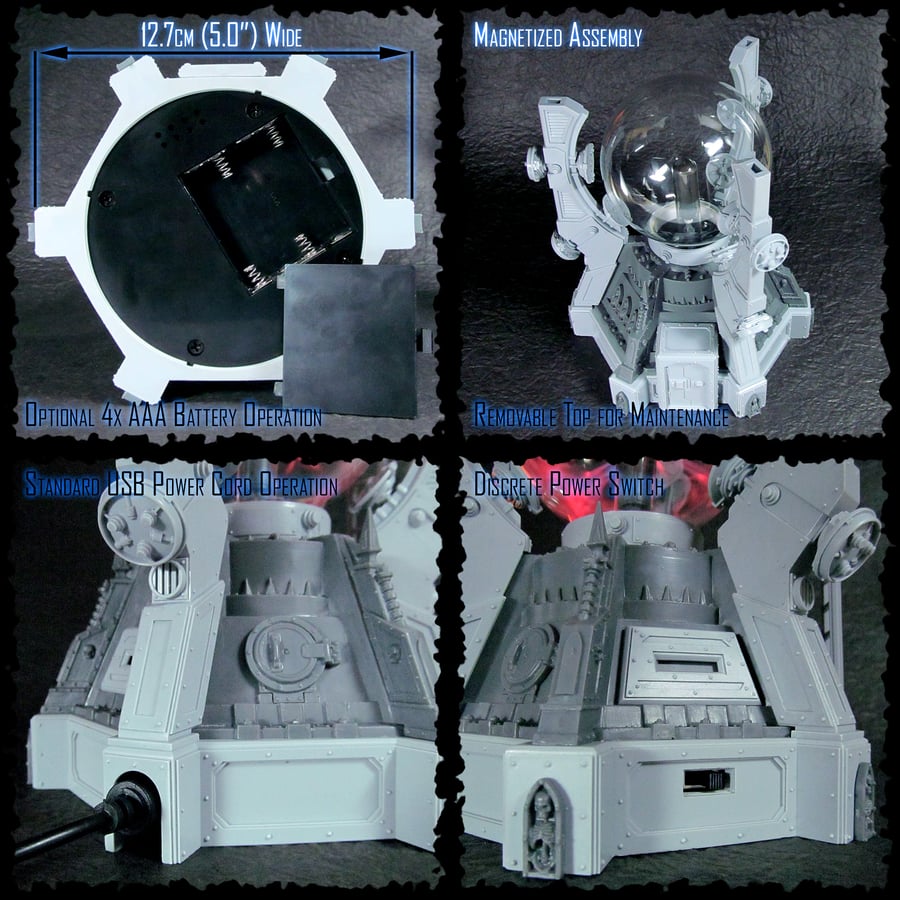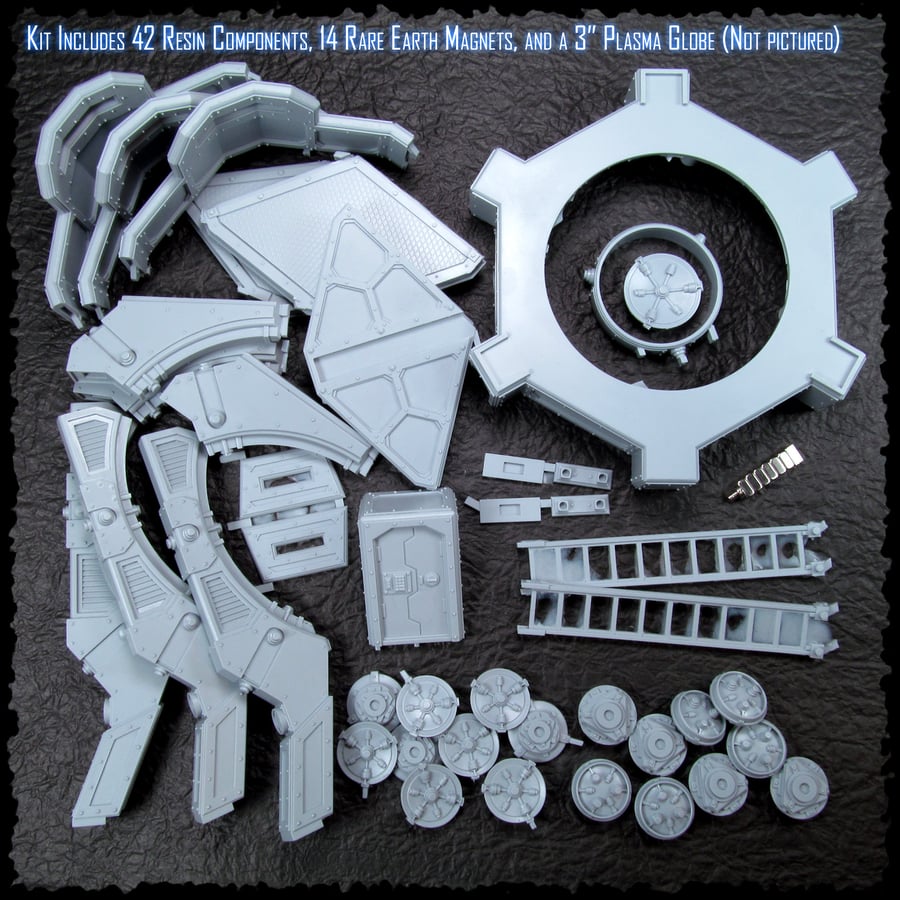 Arcis Mk.I Hvy. Shield Generator Kit
$

100.00
CAD
---
Note: With everything included and packed to ship, this kit weights 0.75 kg by itself. To cover some of the increased shipping costs there will be an additional +$7 CAD for North American orders, and +$11 CAD for International orders. Unfortunately, shipping this much amazing resin simply costs more.
---
Utilizing arcane technology thought long lost, the main fission reactor located in the base of the Arcis Heavy Shield Generator produces a violently powerful localized plasma event. By containing and harnessing the plasma reaction the Arcis Heavy Shield Generator can project and sustain a formidable barrier, protecting those fortunate enough to be within the effective area close to the tower structure.
This large and elaborate resin kit includes all of the components required to build a Arcis Pattern Mk.I Heavy Shield Generator. This includes the 42 carefully cast urethane resin parts, 14 assorted Rare Earth magnets, and a tested compatible 3" Plasma Globe.
Please Note: This kit requires components from a Games Workshop Vengeance Weapon Battery model to complete the build of this kit. (Not Included) The Studio is considering an update to create the final parts required to assemble the entire kit, but that will need to wait until a future date.
---
Advanced difficulty kit: While this kit assembles extremely well, some care and skill will be needed to complete this build. Careful 'dry fitting' to test tolerances will be required to get the best results. Some modification of the base GW model will also be required; rivets and some surface detail will need to be removed for a proper fit.
The studio is happy to help if you are unsure of anything during your assembly of this kit. Please contact The Dark Works for assistance or clarification.
Kit is supplied un-assembled and unpainted.
100% Hand made in Canada.
---
This resin kit is completely unofficial and in no way endorsed by Games Workshop Ltd.
Any Games Workshop components pictured (dark grey plastic) is for demonstration only, and not included.