Sold
Out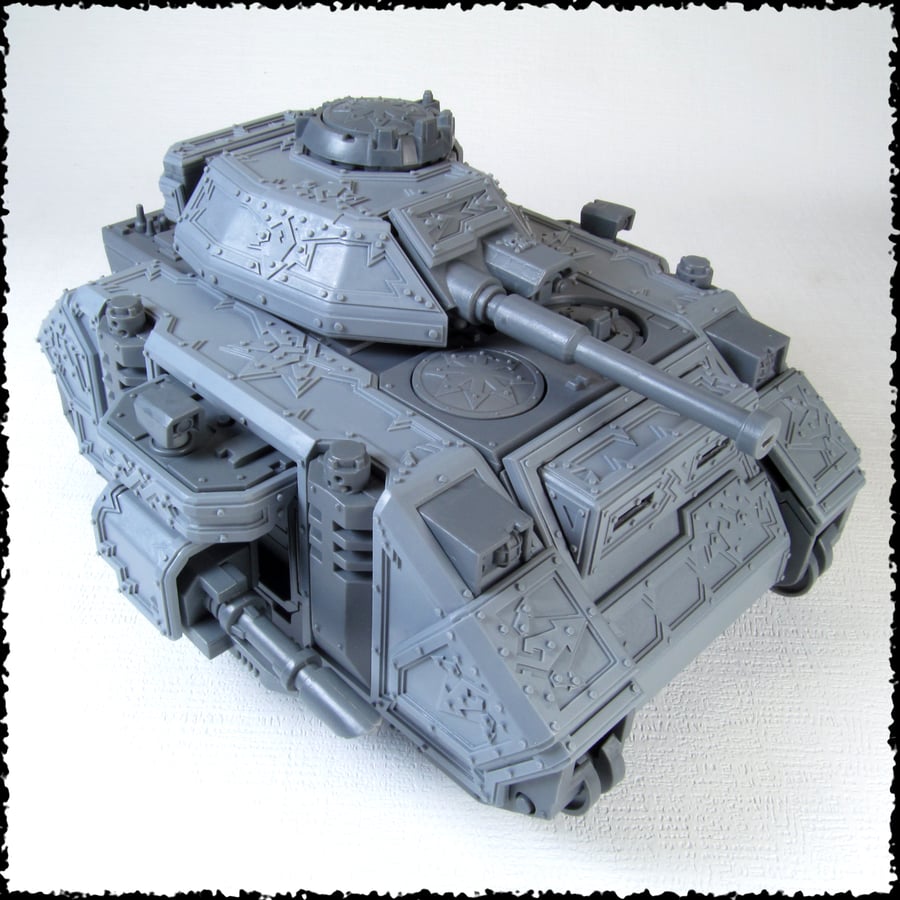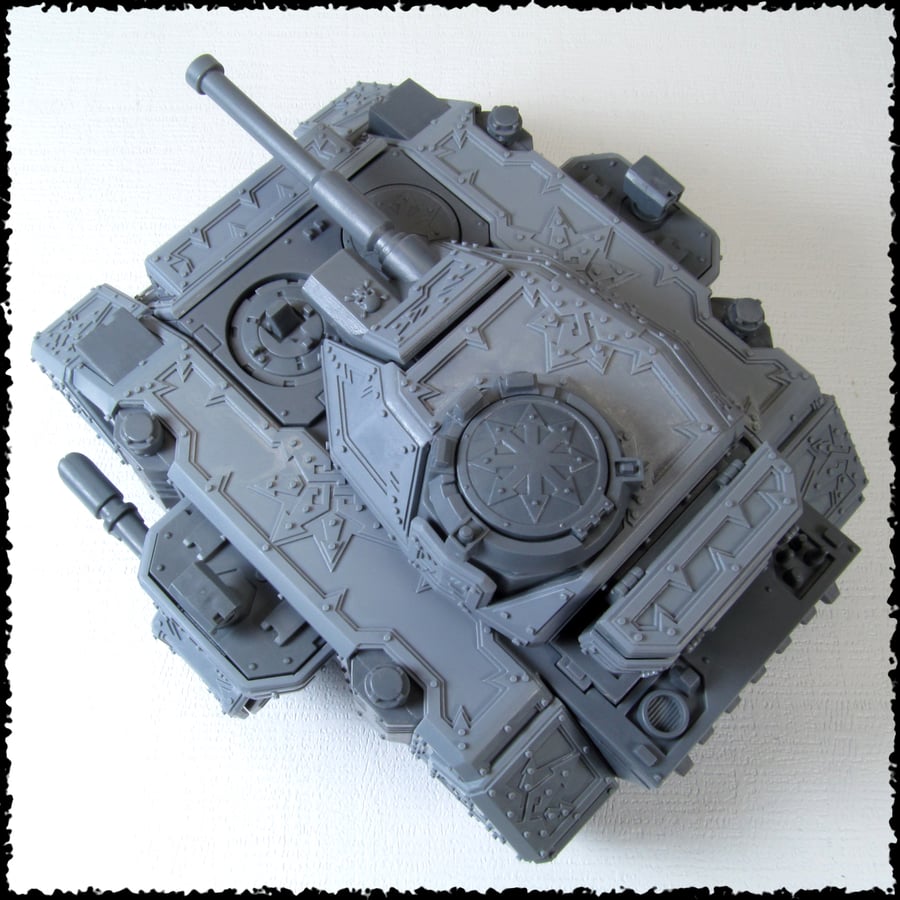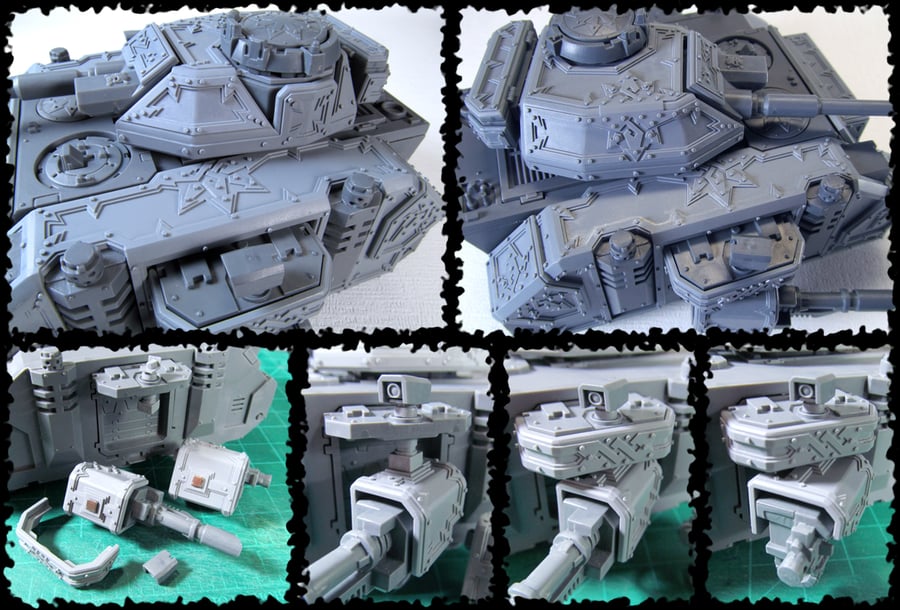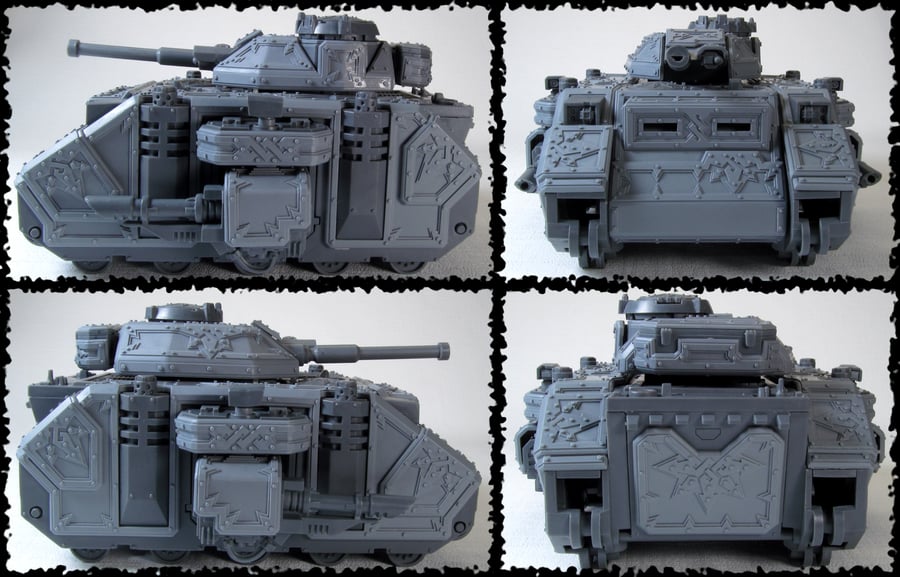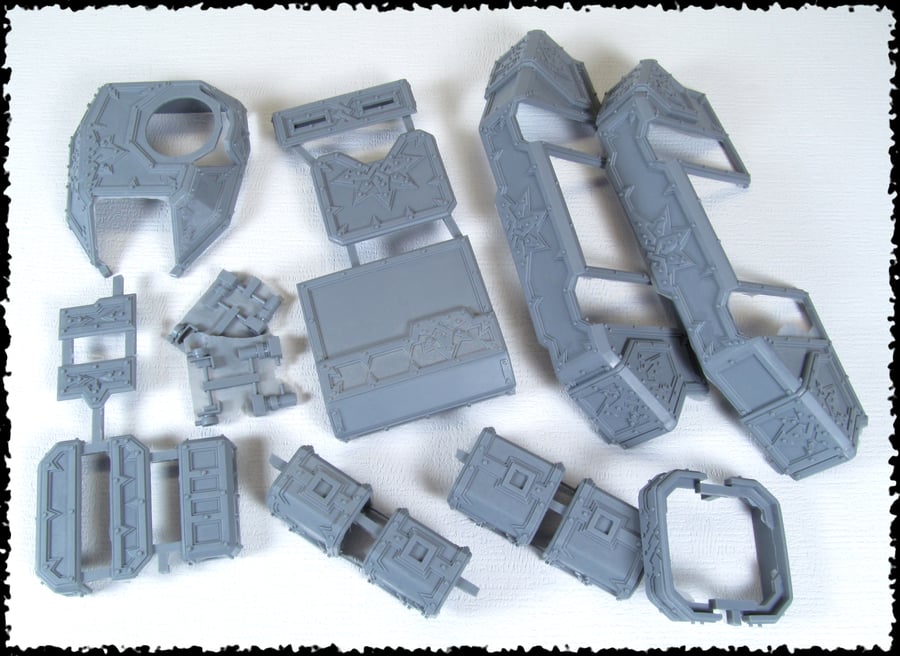 Loricatus Mk.III Med. Armour Kit
$

40.00
CAD
NOTE: Update 2018 - All out of stock kits are currently undergoing revision and redesign. These kits will return and new kits will accompany them as the studio gains momentum.
When these ornately armoured battle tanks were first encountered in combat, the Loyalists forces mistook them for tainted relics from past millennia. It wasn't until they could more closely examine specimens disabled during combat that they discovered their mistake. While based on a chassis that has been in Loyalist production for many centuries, it became clear that these Proditor vehicles were of newer manufacture.
This elaborate resin kit includes all of the components required to completely transform a Predator battle tank with Loricatus Pattern Mk.III Medium Armour. This includes armour components for the front, back, top, both sides, turret, sponsons, and all weapon systems. Two modular sponson weapon links, with six fitting rare earth magnets, also included.
---
Basic difficulty kit: Simply clean, assemble and attach the parts to your base model as pictured. Some modification of the base model will be required; rivets and surface detail will need to be removed for a proper fit.
Kit is supplied unassembled and unpainted.
100% Handmade in Canada.
---
This resin kit is completely unofficial and in no way endorsed by Games Workshop Ltd.
Any Games Workshop components pictured (dark grey plastic) is for demonstration only, and not included.